Beachside service and rest area for motorhomes in L'Estartit
---
COSTA BRAVA AREA is a privately-run rest area for travelling motorhomes, open and operating 365 days a year located near the beach of L'Estartit.
Located in a residential area in the town centre,
it makes for easy access to the beach and recreational area.
Our facilities offer automated check-in/out from 7:00 am to 11:00 pm through an entrance barrier. The facility has broad avenues for easy manoeuvring and different site spaces (even for large-sized vehicles up to 12m long), with a spacious and comfortable maintenance area.
We invite you to take a break along your journey at our facility, where you will surely enjoy the surrounding area, the local shopping centre and the beach, plus the scenery of the Medes Isles, the Natural Park and the estuary of the river Ter.
---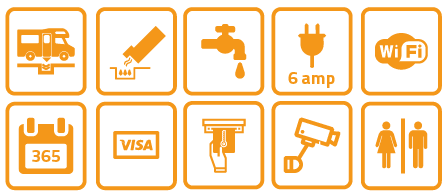 ---
Fill in the form and we will send you the reservation by e-mail within 24 hours.
For reservation of places with less than 24h. in advance please contact us by phone on +34 698 334 001
With the locator number you can enter the reception kiosk.
Method of payment: at the entrance by credit card.
You can renew or extend your stay (late check-out) at the reception.
In the event that you do not inform us of a delay, the reservation will be cancelled at 2 hours of the scheduled arrival time.
Attention Telephone / WhatsApp: +34 698 334 001


(If you are not able to enter data ,,, please email us at: info@costabravarea.com)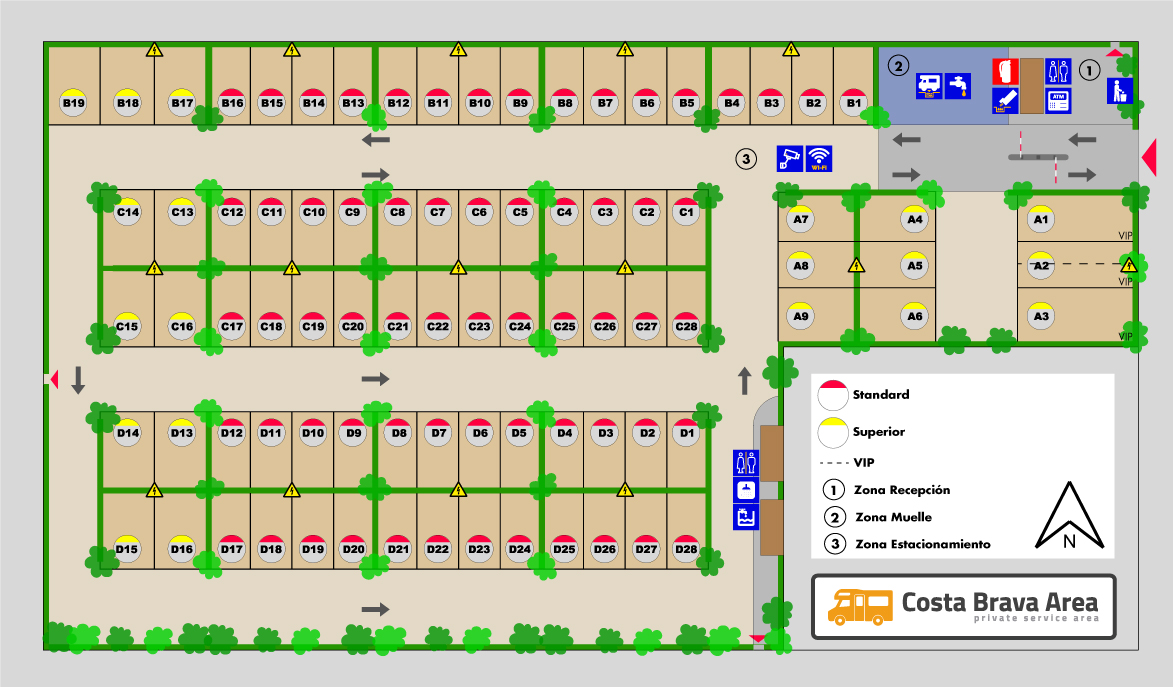 ---
Type
Surface area
Length
Width
This is the 1st item
This is the 2nd item
VIP
This is the 1st item
This is the 2nd item
Premium
40-50 m2
8,5-9 m
4,8-5,3 m
This is the 1st item
This is the 2nd item
Standard
This is the 1st item
This is the 2nd item
Services Plans 24 h - Site service + power (+€4) + emptying + water + Wi-Fi 48 h - Site service + power (+€4) + emptying + water + Wi-Fi Tank draining service + water (without site) Independent complete bathroom with shower (+3€)
---
Prices start at €12 per day Prices determined by site and season. Check availability and bookings.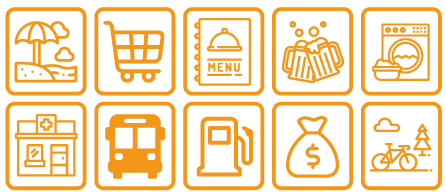 - 300 metres from the beach.
- 300 metres from supermarkets, cafés, restaurants, and 24 h automated laundry.
- Chemist's and municipal medical clinic.
- Bus service.
- Petrol stations (LPG, butane, propane) and banks.
- Public sports area. Skate park. Children's playground.
- Bike lane
---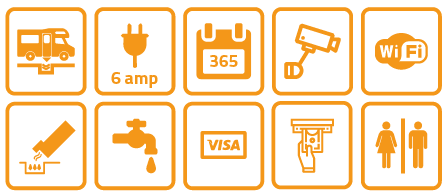 - Open 365 days a year
- Opening hours, check-in/out: 7:00 am - 11:00 pm
- Automated check-in/out.
- Credit card payment.
- Automated entrance barrier.
- Docking area, grey and black water draining, drinking water.
- Video surveillance cameras.
- Wi-Fi throughout the facility.
- 6 A power connection, optional.
- Service cabin (toilet, showers, washrooms).
- Disabled access sites.
- CRecycling bins.
- Pets allowed.

---
---
l'Estartit - Costa Brava Center
---
Costabravarea is the leading service area for motorhomes in the Central Costa Brava. Its superb location in the centre of L'Estartit provides you with all the amenities of both the motorhome park and the town itself. Just a short walk away you will find restaurants, shops, chemists' and countless sports and entertainment options. What's more, you'll have a chance to discover the area's unique natural environment and take trips to the Montgrí, Medes Islands and Baix Ter Natural Park.
Hiking and cycling in L'Estartit
---
There are numerous routes you can do on foot or by bike that start in L'Estartit . Just 5 minutes behind the village rises the Massif of Montgrí, so some excursions begin with a climb up this mountain and then head inland, whilst much easier ones go round the coast around Montgrí Natural Park.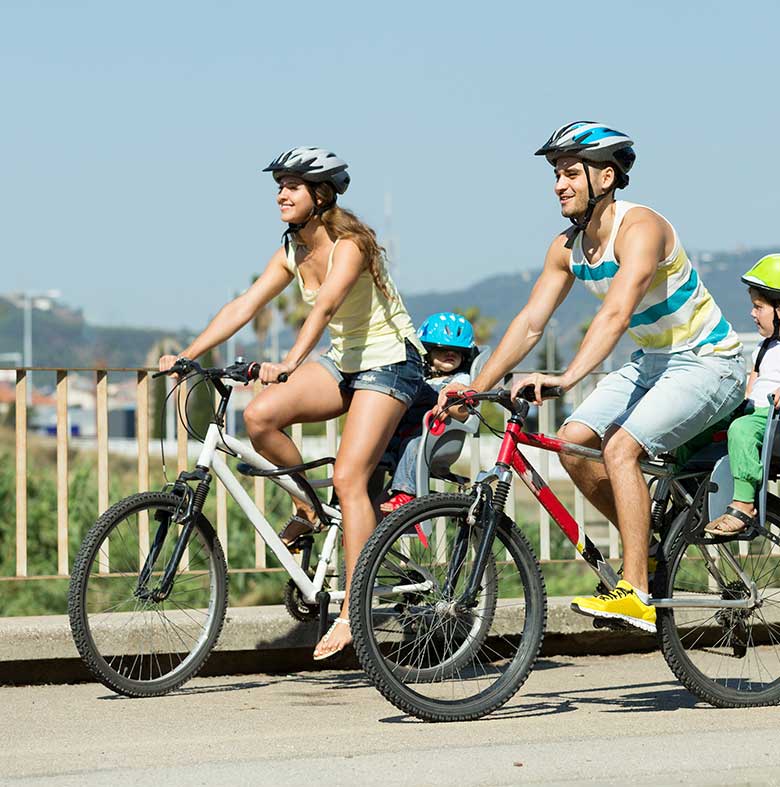 Beaches and coves of L'Estartit
---
The town's main attraction are its nearly 9 km of rocky coastline, dotted by the tucked-away coves of crystalline water so typical of the Costa Brava, not to mention its 5 km of fine-sand shallow-water beaches, such as Cala Montgó, Cala Ferriol and Platja Gran. This last one is a whopping 3.5 km long, and more than 100 metres wide. In fact, it is split into three beaches: the main or central beach, plus the beaches of Griells and the Pletera (1.8 km x 70 m). It has all the amenities you could ask for and is located just opposite the main residential part of town, where most visitors are found.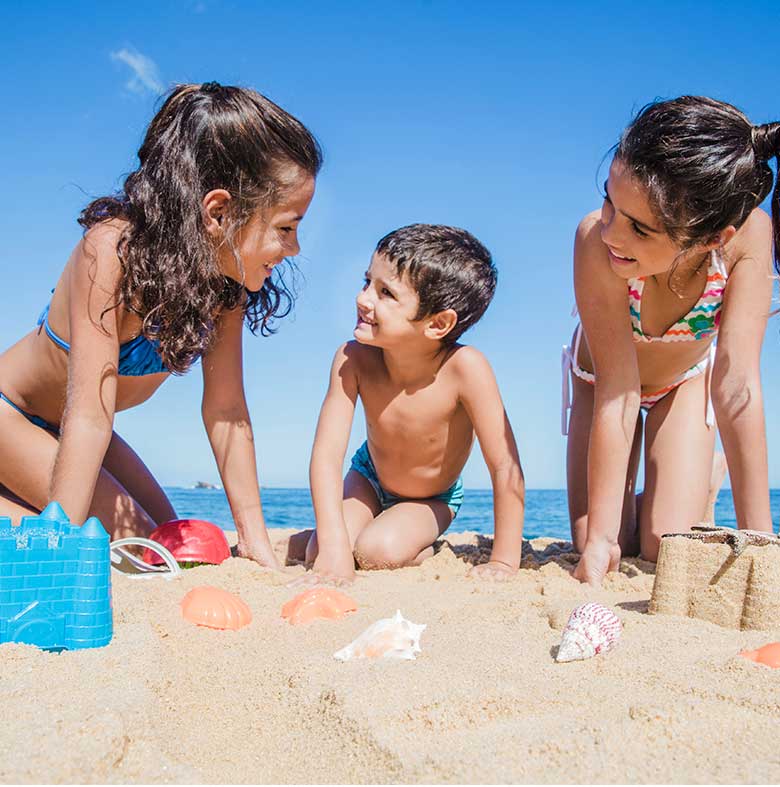 Market and local shopping
---
There's a variety of local shopping in the town centre and main streets of Torroella, and also in L'Estartit in the vicinity of Carrer Santa Anna, the beach front promenade and Avenida de Grècia. A long-standing tradition here are the days when the weekly market comes to town, Mondays in Torroella and Thursdays in L'Estartit. The multitude of stands selling fruit and vegetables, superb organic produce, clothes and other everyday wares turn these age-old shopping precincts into a lively, bustling meeting places.